Dear family and friends,
How are you? Christmas is almost here! This morning I looked through the calendar to see what we did this past year. Funny... I used to be able to remember that without the help of visual aids.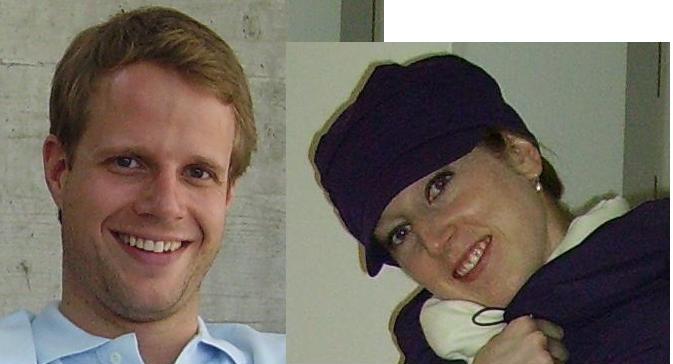 Micha lives in Zuerich with Christian in their beautiful and beautifully-appointed apartment. She moved twice this past year. Each time, her Uettligen family and Christian were there to help: Linda with cleaning; Mark, Hubert, and Christian with disassembling, lifting, and moving furniture and carrying countless boxes. Micha and Christian work very hard at their jobs and enjoy their hard-earned and well-deserved success.
Mark continues to live at home, building a new computer for Linda, studying business at Berne's University, and advising Linda about new challanges in WOW. Mark added Information Technology as a minor this semester... a good choice! He has always excelled in computer-related topics, but has been self-taught until now. Linda could participate a couple of times in computer-related homework. She enjoyed stretching her brain, learning how to use an online game programming tool. Mark recently traveled with colleagues to visit their friend Adrian in Copenhagen where Adrian is completing an exchange semester.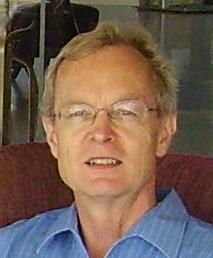 Hubert continues his work with DEZA, the branch of the Swiss government devoted to development aid. This year, one of the main tasks was to get the Swiss Contribution to Bulgaria and Romania ready, including support to security issues, health, environment, inclusion of minorities and marginalised groups, and research. He traveled many times to these two countries, but also to the Check Republic and Lithuania. In mid-summer, he conducted a mission to Kyrgistan, Tadjikistan und Uzbekistan -- countries that are supported by Switzerland within the framework of the traditional Swiss cooperation with Eastern Europe and the Community of Independent States (the former Soviet Union).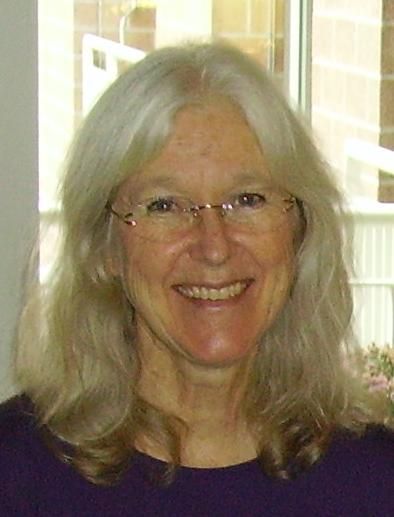 Linda continues gaming in WOW (World of Warcraft), a virtual community where she enjoys chatting with friends made over the past two years. However, she looks forward to a time when she will read books and write novels instead of living in a virtual cartoon reality.
In February, Hubert and Linda spent two nights in Adelboden at the Solis Hotel Cambrian -- their first ski vacation in a hotel -- with wellness, and dining in a different restaurant in the small alpine village each evening. After a half-day of skiing, soaking in the warm water of a small, outdoor swimming pool, gazing at snow-covered peaks, looking up into a pale yellow-gray sky with snowflakes falling and coating eyelashes and brows as they land was a huge hit with Linda: no cooking or cleaning!
On the 5th anniversary of her mother's death, Linda began work compiling a book of her mom's poetry. "I am Dorothy" tells Dorothy Raitt's life story with poems. Copies will be available soon at www.lulu.com. Ask Linda for details on how to order yours, or visit the website in early 2010.
In May, Linda turned 60 with three celebrations: a gourmet lunch with Hubert at the Auberge des Clefs overlooking the lake of Murten; then, that same evening, dinner at her honorary twin brother's home with his friends and relatives. Theo's father, Johann Nacht, was born 15 minutes after Linda, universal time. On Saturday, a few of Linda's girlfriends helped her make the transition from the 50's to the 60's. No men were invited, but since Mark and Hubert did all the cooking and preparations -- a great job! -- they were allowed to eat with the ladies. It was a lovely and stress-free way to enter the next decade. Linda seems to prefer being a young 60 to being an old 50. She still works out at the gym where Hubert joins her (or she joins him ;-). She loves singing with her good friend Lorrie Scheller's little choir, Melodia, which put together a concert performed for their families at Linda's house last spring.
In July, Hubert's mother, Elsa Eisele, passed away just weeks after her 98th birthday. Her health had been declining steadily. She never really felt at home after she moved into the old folk's home. The year-and-three-months she lived there leave a mark of sadness and regret on our lives: "What could we have done differently?"
During the summer vacation, Mark fasted for fourteen days. Linda joined him for a Biotta Wellness Week (see www.biotta.ch), drinking only fruit or vegetable juice for five days (plus a day to get ready and a day to quit). Linda lost 3 kilos! Hurrah! The best part was "chewing" a delicious fruit or vegetable drink on the terrace with Mark for half-an-hour once every two hours. Juice never tasted so good! Linda didn't think she had it in her, but she did it and says it felt wonderful.
Two highspots of the year happened on the same weekend: a family reunion with Hubert's cousins and relatives at a restaurant overlooking the Rhine River, and, that same evening, a reunion with good friends from the Tunisia days, 1982 to 1984: Mossbruggers, Gastels and Krüger's at Annegrette and Gerhard Gastel's home in Germany. How wonderful to see how everyone had remained young in spirit and fit in body. Just being together felt like coming home. Ha! ...and they say you can't!
In August we enjoyed a visit from three young people from America: Allie, Ben and Brittany. Allie is the daughter of mountain climber Brian Phillips who climbed the Eiger a few years back when he accompanied Linda's good buddy, Carol Carbaugh and Carol's husband Peter on a trip to Switzerland. They stayed with the Eiseles when not scrambling up the mountain's sheer rock face. It was a pleasure to meet Allie and her friends, and to have them stay with us.
A highlight of the year for Linda was a recent trip into Germany with her dear friend and accomplice in adventure, Nazanin Kupferschmid. The two ladies enjoyed riding the train, staying in an elegant, hundred year-old hotel, exploring, discovering, and ... adventuring. What else are trips for?
In November, Linda participated in Nanowrimo, unfortunately falling short of the 50,000 word goal. By midnight, November 30, she had only 33,000 words (and her back was killing her). However, the story she began continues and by now she surely has written enough words to have "won" Nanowrimo twice. Next year, she vows to approach the challange with more discipline (and less time spent gaming).
Last week, Mark passed his driver's test and received his license on the first try. It's not easy here, like in America, and requires months of lessons with a professional driving instructor. He is an excellent driver.
Micha will come home for Christmas. Hopefully she's giving someone in the family "guitar hero." We already have Wii. Linda hopes she doesn't put her back out, like she did in Phoenix in 2008, playing Wii sports with her sister, Debbie. She and Mark hope to travel to America in 2010 to visit some of you. We miss you all and wish you a wonderful Holiday Season, a very Merry Christmas and a Happy New Year!